Printed cardboard box suppliers in bakrol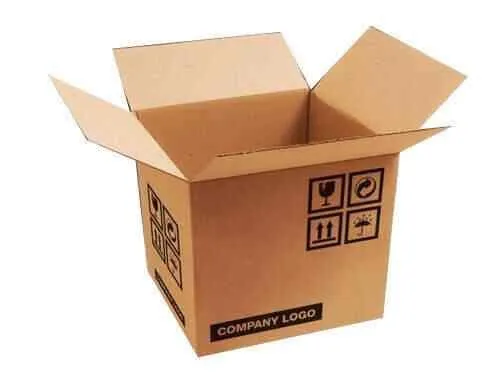 Product description :
Our printed cardboard boxes are made from high-quality materials and are designed to provide durable and secure packaging solutions for a wide range of products. These boxes are perfect for packaging and shipping items such as clothing, electronics, gifts, and more.
Our boxes come in a variety of sizes, shapes, and designs to suit your specific needs. They can be custom printed with your company logo, brand name, or any other design you may have in mind. Our printing process uses state-of-the-art technology to ensure that your design is printed in high resolution and with vibrant colors.
Our boxes are also eco-friendly and recyclable, making them a great choice for companies looking to reduce their environmental impact. With our competitive pricing, fast turnaround times, and exceptional customer service, we are the perfect choice for all your printed cardboard box needs.
Product detail :
A printed cardboard box is a type of packaging made from corrugated cardboard that has been printed with designs or branding. These boxes are commonly used for packaging and shipping various types of products, such as food, electronics, and household items. They can also be used for storage, display, and promotional purposes. The printing can be done via flexo or offset printing. The box can be made in different sizes and shapes depending on the product it will contain.
Benefits of Customized packaging box :
Customizable : Customization: Printed boxes can be customized with a company's logo or branding, which can help with brand recognition and promotion.
Durable : Durability: Cardboard is a sturdy material that can protect products during transportation and storage.
Eco-friendly : Sustainable: Cardboard is a renewable resource and is easily recyclable, which can help companies reduce their environmental impact.
Cost-effective : Cost-effective: Printed cardboard boxes are relatively inexpensive to produce and can be used for a wide range of products.
Versatile : Versatility: Printed cardboard boxes can be used for a wide range of purposes, including packaging, storage, and shipping.

Attractive and Eye-catching: With the help of creative designs, and attractive color schemes Printed cardboard boxes can easily catch the attention of consumers and make them more likely to buy the product.
"you're looking to Himalaya packaging product or a whole line of products, our Printed cardboard boxes manufacturer can help you create a solution that is both functional and visually appealing. Contact us today to learn more about our services and to get started on your custom packaging project"