Printed corrugated box manufacturers in bakrol ahmedabad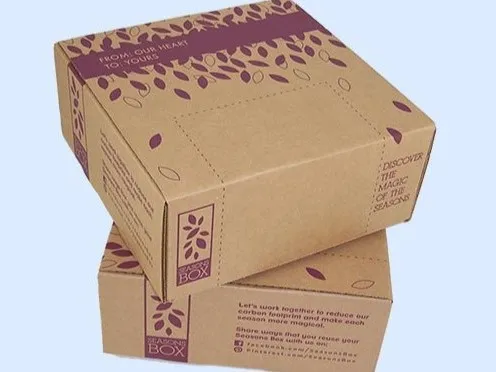 Product description :
Our printed corrugated boxes are manufactured using high-quality corrugated material that is sturdy and durable. The boxes are designed to provide maximum protection to the contents inside during transportation and storage. The printing on the boxes is done using high-resolution digital printing technology, which ensures that the graphics and text are clear and vibrant. The boxes are available in a variety of sizes and styles, including standard shipping boxes, custom-sized boxes, and boxes with a window for displaying the contents. They are suitable for a wide range of applications, including packaging for retail products, food and beverage products, and industrial goods. Our manufacturing process is eco-friendly and we use materials that can be recycled.
Product detail :
Corrugated boxes are an essential packaging solution for a wide range of industries, from retail and e-commerce to logistics and manufacturing. These boxes are made by sandwiching layers of corrugated material between sheets of linerboard, creating a sturdy and durable container that can protect and transport a wide range of products.
Printed corrugated box manufacturers specialize in creating custom-designed boxes that are tailored to the specific needs of their customers. These manufacturers use high-quality printing equipment to print custom designs, logos, and text on the boxes, making them ideal for branding and marketing purposes.
Benefits of Customized packaging box :
Customizable : Printed corrugated boxes can be customized to any size, shape, or design to meet the specific needs of the product being packaged.
Durable : Corrugated material is strong and durable, making it ideal for protecting products during transportation and storage.
Eco-friendly : Corrugated boxes are made from recycled materials and are 100% recyclable, making them an environmentally-friendly packaging solution.
Cost-effective : Printed corrugated boxes are a cost-effective packaging solution, as they are made from inexpensive materials and can be produced in large quantities.
Versatile : Printed corrugated boxes can be used for a wide range of products, including food, electronics, clothing, and more.

Overall, printed corrugated box manufacturers offer a versatile and cost-effective packaging solution that can be customized to meet the specific needs of any product or industry.
"you're looking to Himalaya packaging product or a whole line of products, our Corrugated box manufacturer can help you create a solution that is both functional and visually appealing. Contact us today to learn more about our services and to get started on your custom packaging project"